Overcome diabetes with a personal companion
Improve glycemic control with professional support and the latest technology.
Contact us
CE certified medical device.
Compliant with GDPR and data protection law.
Developed by physicians, psychologists and dietitians.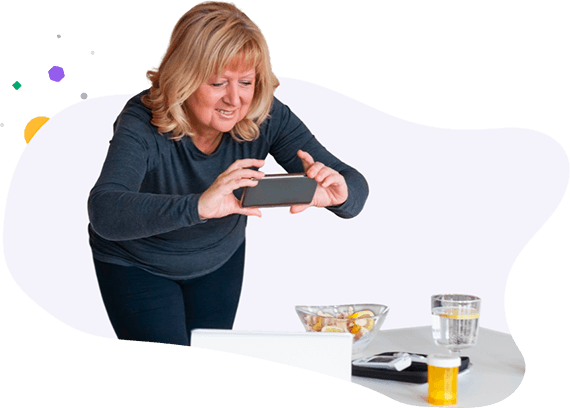 Holistic therapy in your pocket
Lifestyle change is a gold standard treatment for prevention and integral part of the management of type 2 diabetes. Vitadio digitizes the therapy according to official guidelines and makes it accessible to anyone, anywhere.
Individual support between doctor's visits
Vitadio helps you achieve treatment targets and sustainably improve your health. Personalized interactive courses and adaptive to-do list guide you to make little changes that lead to big results. Your personal dietitian will actively accompany you to ensure your safety and answer questions. Simply from your smartphone or web browser.
we work with

Personalized care
Vitadio 12-month programme
Discover what works best for you with the help of the latest technology. Vitadio tailors support and content to fit your individual needs. Your personal dietitian helps you set achievable goals and stay on track.
Behavioural
change programme
Vitadio tailors weekly education and daily tasks to your progress and everyday life.
Community
of peers
Find motivation and encouragement in a community of like-minded peers.
Effective
monitoring tools
Photo logging and automatic data sync make self-monitoring seamless.
Personal
dietitian
Your dietitian - a real human - takes care of you and actively supports you in effective self-management.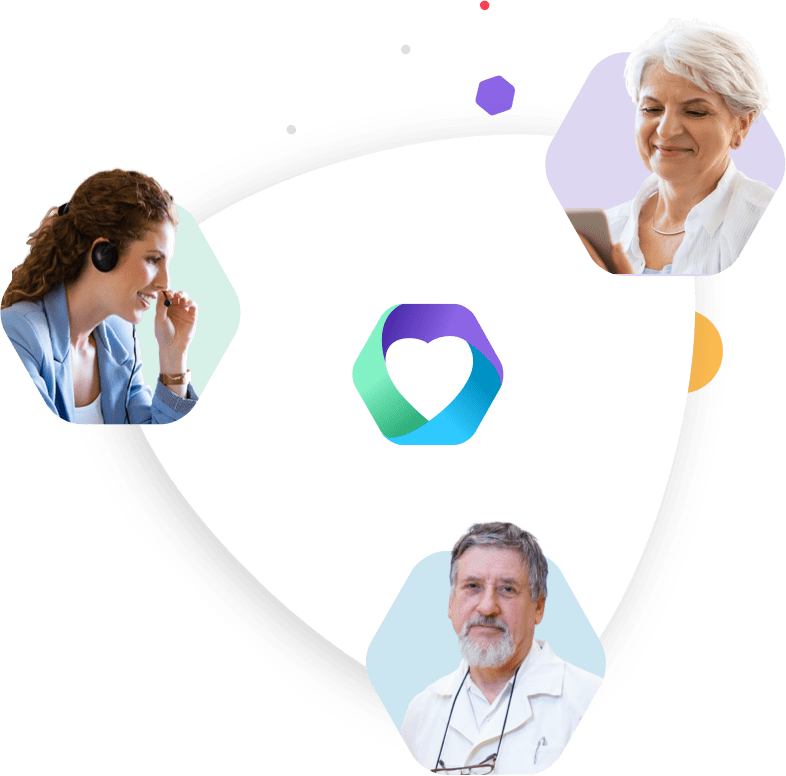 Your care team
Vitadio personal dietitian assists you throughout the therapy on phone and chat. Our company employs only registered dietitians with a university degree and several years of experience.
You can share progress with your physician to make treatment adjustments more effective.

Ivana, 44 years old
Eats better, sleeps better, feels better.
"When my doctor enrolled me in the Vitadio program some time later, I didn't know what to expect. But I was pleasantly surprised and, most importantly, I found out that everyday interactions really work perfectly for me. It helped that I had to prepare meals and take pictures of it. It helped me eat more healthy and regularly and my dietitians kept me accountable. It was also great to have daily tasks to focus on. Really good approach."

Marián, 63 years old
It's great to have ongoing support.
"When I went to see my doctor, I had no idea anything could be wrong. But the doctor diagnosed me with prediabetes. He advised me to change my eating habits and offered participation in the Vitadio program. I have been using the application daily for 5 months and I have lost 30 kg. It's great to have ongoing support and know what isn't right in my lifestyle. Now I feel more energy and I can breathe better. My doctor is very happy with the improvement."

Denisa, 47 years old
My physician praised me for the excellent compensation of diabetes.
"I have been using Vitadio for 11 months and I have lost 20 kg and 24 cm at the waist. In addition, I significantly improved my blood sugar and the doctor praised me for the excellent compensation of diabetes. My results worsened a bit at Christmas, but I was able to get back quickly. Now I feel much better, I can handle long walks, which was unthinkable before. Even though I am currently going through family problems, I still manage to lose weight."
Vitadio is offered free of charge through our network of partnering health insurers and pharmaceutical companies.
Please check the local website of Vitadio for more information or get in touch with us.
Get in touch
We received awards:
Award for innovative technologies in diabetes
Winner of demo day 2019
The best startup in the Central and Eastern Europe
The best Czech solution in the field of digital content