The programme
During 4 months, we will help you make the small changes that will lead to big results.
Discover a unique routine that suits you

Learn more about yourself and spot opportunities for change - that you didn't realize existed.

Change for the better

Don't focus on what you should do to lose weight. Instead, do what you want to do to get healthier, so it doesn't take that much willpower.

Sustain your results

Make lasting changes to your lifestyle, get confident and make healthy living your second nature.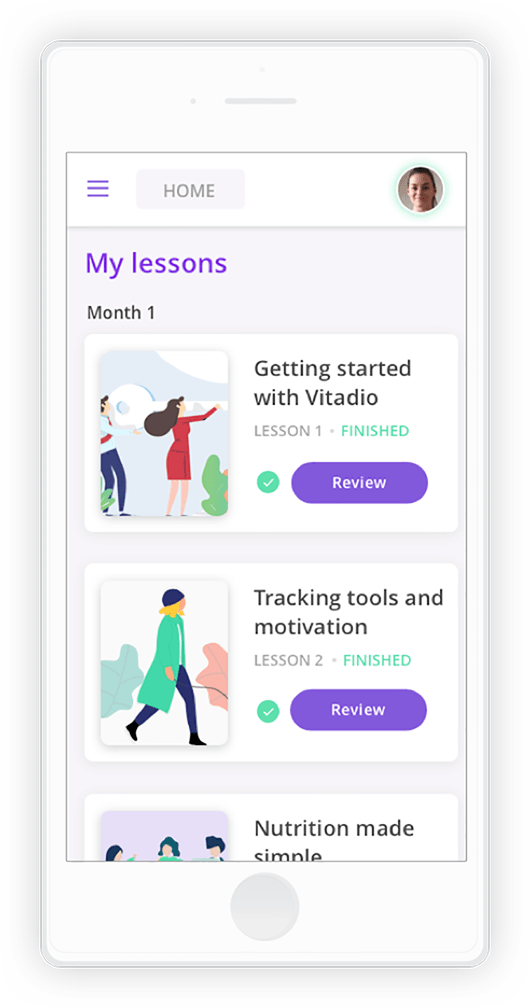 Daily support

Stay in touch with your personal therapist on chat and get regular video consultations on your progress (so you always stay on track).

Activity tracking

Gain insights into your daily activity and receive regular notifications to move more frequently.

Education

Learn to make healthy choices that fit your taste with evidence-based programme.

Personalized programme

Get daily tailored advice on activity and meals so you have the inspiration at hand whenever you need it.

Community

Get the support from people who have similar goals and struggles.

Smart tools

Track your progress, meals and activity to stay motivated.
Our pilot is finished. We are launching the full product soon. Join the waiting list.