For Physicians
Prescription lifestyle intervention for cardiometabolic diseases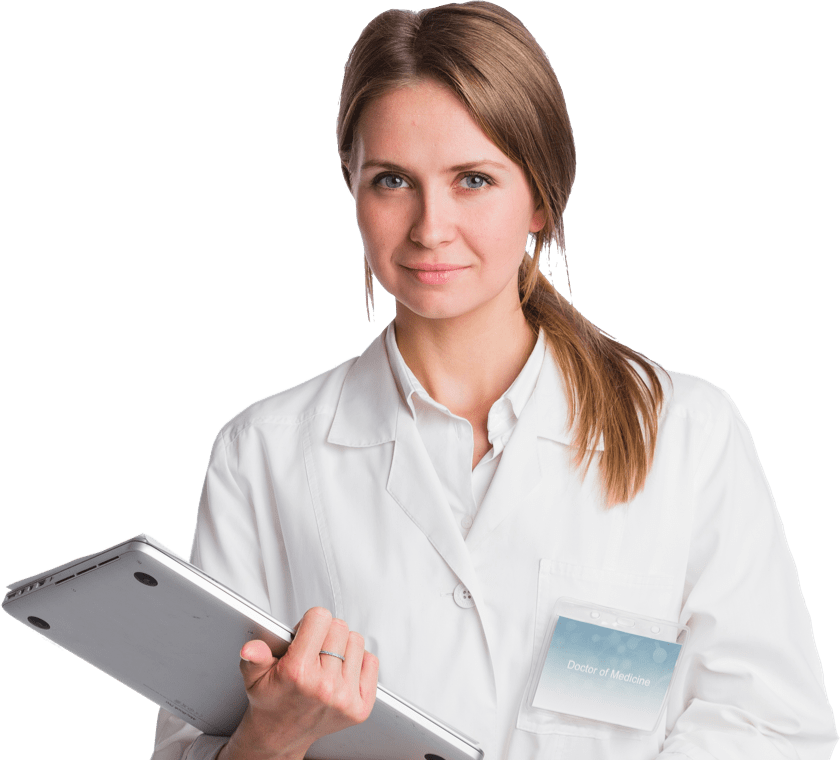 Why Digital Therapeutics?
The role of behaviors, including dietary habits and exercise, in the development and progression of type 2 diabetes and other cardiometabolic diseases is well established. These behavioural determinants are resistant to change, but the use of behavioral therapy has been proven clinically effective and is a fundamental aspect of diabetes care. However, our healthcare system is not organized to provide comprehensive behavioral therapy at the scale needed.
Despite clinical guidelines consistently recommend physicians facilitate behavioral interventions, they often lack the ability to provide or prescribe effective behavioral therapy to their patients. Digital solutions connecting diabetic patients and their physicians, providing individualized education and guidance were found to be the most effective in delivering behavioural change and improving glycemic control.
The concept of digital therapeutics comprises software designed for the treatment and prevention of diseases that enables the delivery of behavioral therapy at scale. It meets strict regulatory standards in healthcare and can be prescribed by physicians and reimbursed by healthcare payers like a traditional medication.
Targeting the most common conditions
Prediabetes
32 million Europeans have prediabetes which will likely become Type 2 diabetes within 10 years. Most are not aware of the condition.
Type 2 Diabetes
Average annual medical costs of a European patient with diabetes are 2 800 € higher compared to a non-diabetic patient.
Obesity
In Europe, 50% of the population is overweight and 21 % is obese (WHO). Obesity dramatically increases the risk of diabetes and cardiovascular disease.
Hypertension in pipeline
Hypertension is a major risk factor for cardiovascular diseases that cause nearly 50% of all deaths in populations of industrialized countries aged 35-64 years.
Supporting patients between doctors' visits
Vitadio complements medication treatment and provides support in sustainable lifestyle change. Patients can share medical data with their physicians through a secure dashboard.
Evidence-based approach
Content and recommendations in programmes are in line with official ADA/EASD guidelines.
Expert advice at the right time
Vitadio works only with registered dietitians with a university degree and several years of experience who receive regular training in the latest therapeutic methods.
Secure software as a medical device
Our system fulfills strict regulatory requirements and ensures the highest data security and privacy standards.
Data-driven personalisation
Each patient's unique and dynamic digital footprint, derived from his interactions with Vitadio, allows for personalised and targeted care.
Our results
-0.8

DCCT
Average HbA1c reduction
Patients improve glycemic control and confidence in managing diabetes.
-5 kg
Average body-weight reduction
Patients achieve significant weight loss and sustain the results.
9.6/10
Overall satisfaction
Patients report high satisfaction and improved wellbeing.
ongoing clinical research
Feasibility and effectivity of digitally enabled dietary coaching in patients undergoing a weight-loss..
University hospital Olomouc
Digitally enabled lifestyle intervention for treatment and prevention of type 2 diabetes – a pilot study
Moje ambulance
Testimonial
"I'm glad my patients can use Vitadio program. It doesn't promise miraculous weight loss, miraculous food or supplements, but it works on gradual changes in patients' habits that are permanent. I found that majority of my patients signed to the program had better insulin compensations and weight loss (1–10 kg). I'm happy about the results of my patients and I would like to recommend the program to other patients with diabetes mellitus."

Prof. MUDr. Alexandra Jirkovská, CSc.
Internal medicine
Institute for Clinical and Experimental Medicine
Board member of European Foot Study Group
Board member of Czech Diabetes Society

Mgr. Jana Eliášová
Nutrition
Representative of Czech association of nurses

Mgr. Bc. Martina Karbanová
Nutrition
Member of Czech Association of Registered Dietitians

PhDr. Šárka Slabá, Ph.D.
Psychology
General University Hospital in Prague
Board member of Czech Diabetes Society