Support your patients and drive outcomes
On average, 1 in 6 people live with type 2 diabetes or prediabetes. We help them prevent and reverse the disease with scalable personalized care.
Contact us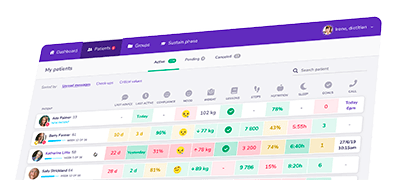 Multiple conditions, one dynamic programme
We work with payers and providers to improve population health. Our technology distils and scales human support - the essential component of chronic care.
32 million Europeans have prediabetes.
Most of them are not aware of the condition.
Without intervention, it's likely to become type 2 diabetes within 10 years.
Our evidence-based programme can help reduce the risk of developing type 2 diabetes by as much as 71 %.
Type 2 Diabetes
Read more
Type 2 diabetes accounts for 95 % of diabetes cases.
Only 6.5 % of diabetic patients reach their combined therapy goals resulting in frequent complications.
Average annual medical costs of European patient with diabetes is 2 800€ higher compared to a non-diabetic patient.
Vitadio is designed to lower the medication and reduce the risk of severe complications.
In Europe, 50 % of the population is overweight and 21 % is obese (WHO).
Obesity dramatically increases the risk of diabetes and cardiovascular disease.
Vitadio aims to achieve significant weight-loss of 8 % body weight in the majority of users.
Other conditions
Read more
Vitadio can be used to support patients with various conditions where ongoing monitoring and behavioural change is beneficial.
An evidence-based programme, state-of-the-art technology and a network of dietitians
The Vitadio engine analyzes continuous data to personalize and automate therapy while giving dietitians actionable insights to intervene proactively. We provide a network of registered dietitians who are ready to take care of your patient population.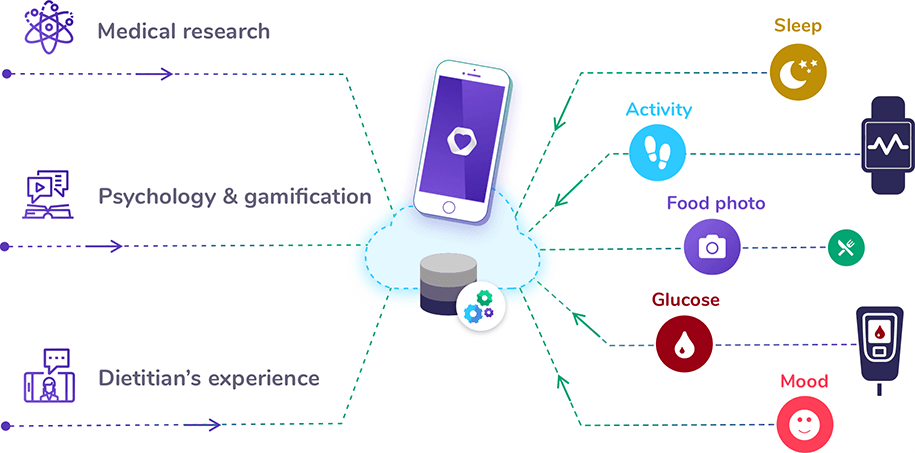 Are you a provider? Contact us and deploy the technology within your own care team.
700 patients
treated per one dietitian
770 EUR
annual cost savings per diabetic patient
Are you interested in trying a demo version? Get in touch.